Zippy Lewis Lounge
Legendary for more than their innovative cocktails, Zippys is a favorite gathering spot for looking out over the ocean and hearing Ocean City stories. Bearing the namesake of a charming widowed beachcomber who made her living selling buried sand treasures, Zippy Lewis Lounge is one-of-a-kind.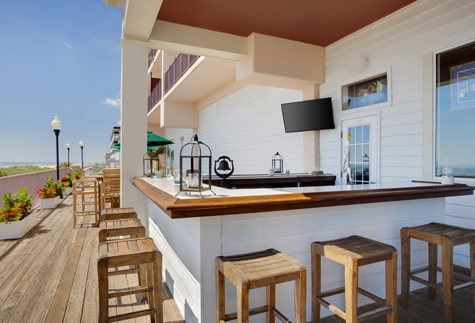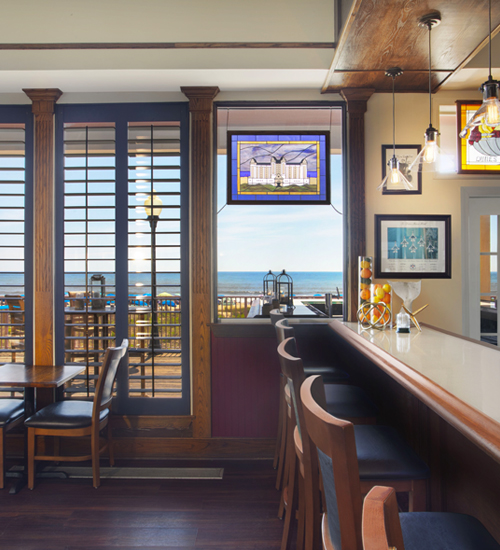 Hours of Operation
Open Daily
Mon - Thurs from 4 p.m. to 9 p.m.
Fri - Sun from 11 a.m. to 9 p.m.
All Day Menu
Light Fare
Stuffed with Chicken & Cheese
Gourmet brie w/fresh fruit & crackers
Served with French fries & dippers
1/2 pound of steamed shrimp tossed in Old Bay served with lemon & cocktail sauce
Choose plain, mild, hot, BBQ, teriyaki served with Blue Cheese Dressing
Cheddar, bacon, scallions & sour cream
Six mini crab bites served Dunes Manor style with spicy mayo
Soup & Salad
Chicken, Tuna & Shrimp Salad on salad greens with fresh fruit
Romaine, Croutons, Parmesan & Caesar Dressing
Jerk Chicken Caesar Salad
Dunes Crab Cake Caesar Salad
Seasonal greens & vegetables
Sandwiches
Choice of white, wheat or stuffed in an
Old Bay flour tortilla with lettuce & tomato
Chicken, Tuna, Turkey, Ham Club or Shrimp
stuffed in a tomato
Lettuce, tomato & chili lime aioli
8oz burger, L.T.O. with choice of cheese
Milton's Crab Cake Sandwich
Broiled crab cake sandwich with L.T.O. on a brioche bun
Entrees
Spicy & cream pasta w/chicken & fresh vegetables
Fresh catch, Dunes crab cake, scallops & jumbo shrimp broiled to perfection
Pan fried chicken breast, mushrooms in a rich Marsala wine sauce
A tradition of the Eastern Shore
Cocktail List
Refreshing Libations
Bud Light, Budweiser, Coors, Light, Miller Lite, Corona, Heineken, Blue Moon, Dogfish 60 IPA
Cabernet Sauvignon, Merlot, Pinot Noir, Chardonnay, Pinot Grigio, Sauvignon Blanc, Rose, Moscato
Bubbly cocktail with Vodka & Orange Liquor
Dark & Coconut rum with tropical juices
Frosty blend of strawberry & citrus slush
Gold Tequila, salt dipped over ice
creamy rum cocktail with pineapple juice